MACHINE ROLL ENDS (026177)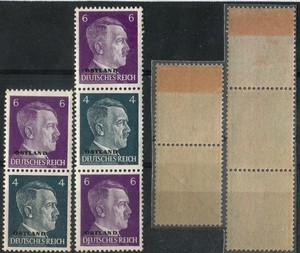 Price

£35.00

Stock Code

026177
MACHINE ROLL ENDS (026177)
6+4pf in vertical se tenant pair u/m, and 6+4+6pf in vertical se tenant strip with light hinge on top stamp, both with perforated paper from joint with next strip in the roll. (Illustration also shows reverse, with the area of joining paper showing browner).


Click image for a larger view of this item...
---