PERFIN (026041)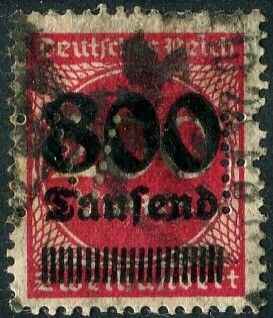 Price

£35.00

Stock Code

026041
PERFIN (026041)
1923 800T on 200M used (SG 296, cat £130) with perfin F.V.
Note that, at the left, part of another "F" shows and is close to the "V", this indicates that the perfin is "F.V." shifted to the left, rather than "V. F.".


Click image for a larger view of this item...
---